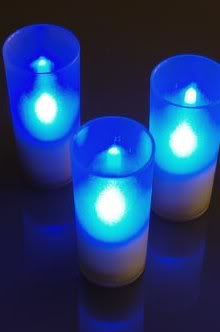 FOUR lives were claimed this past week by the monster we all live with, type 1 diabetes.
A mother, a college girl, a teen boy, and an 18 month old lil girl.
My heart is heavy. My mind is wandering. My fears are at its peak. Our community knows the dangers of this disease, we meet with them eye to eye everyday. But it doesnt prepare you for days like this.
To our fallen type 1 angels may you rest in peace.
To the families of those lost, you are in our hearts and prayers.
To my D-OC I wish we could all be together right now to hug one another and be that beacon of hope and strength we all are to one another everyday.
I wish I had something more profound to say but Im at a loss for words.
Im going to hug my type 1 hero and lil man.....